Treating sick and injured pets with diagnostics.
At Creekside Animal Hospital, our goal is to keep your pet happy and healthy. Thanks to modern diagnostics and our on-site laboratory, we're able to do just that for sick and injured pets.
Our facility is equipped with an in-house laboratory, as well as in-house digital radiology to take care of all of your needs right here in our hospital. This allows us to diagnose and treat your pet quickly and efficiently, rather than sending you through multiple appointments at different locations before you find an answer or a treatment plan.
With the shared goal of successful recovery, our team of experienced veterinarians works together to return your pet to good health.
Learn more about our diagnostic services here: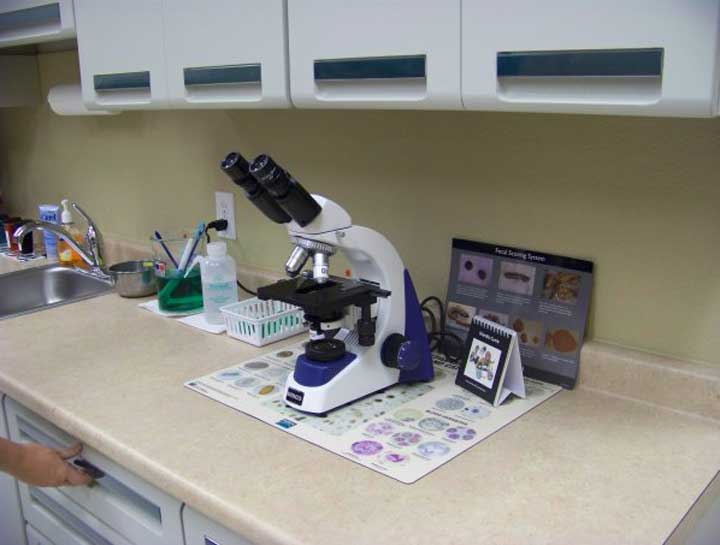 Digital x-rays assist in diagnosing illness & injury.
Discover your dog's breed.